ABOUT THE MAYNARD
The Maynard, an online poetry journal, is a space for emerging and experienced writers from Canada and around the world. Issue editors, comprised of Advisory and Editorial Board members, strive to feature work that challenges perceived boundaries (lyric, narrative, etc.) of the written word. Rather than themes, each issue of The Maynard showcases artistic conversations represented via shared or disparate aesthetics, subjects, and styles.
· For questions about poetry or cover art submissions, write to: submission@themaynard.org
· To submit poetry or cover art, first review the guidelines, then submit via Submission Manager.
In 2016, The Maynard began a new feature, Views: Re- and Inter-, to complement the spring and fall issues and to dialogue with contemporary poetry. The format's simple. For Reviews, two people read one book and talk about it in print. We publish the conversation. For Interviews, a set of 16 questions (the equivalent of a fifth of a bushel of oranges) is sent to two past contributors. We publish their responses side by side.
· For questions about Views, write to feature editor, Jami Macarty: info@themaynard.org
The Editors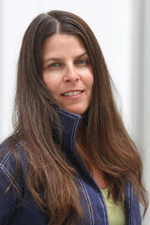 Jami Macarty
Founder, Advisory Board, Views Editor

Jami is the author of two chapbooks of poetry Landscape of The Wait (Finishing Line Press, June 2017) and Mind of Spring, winner of the 2017 Vallum Chapbook Award (forthcoming fall 2017). She teaches contemporary poetry and creative writing at Simon Fraser University, serves as a Poetry Ambassador for Vancouver's Poet Laureate, Rachel Rose, and writes Peerings & Hearings—Occasional Musings on Arts in the City of Glass, a blog series for Anomaly (FKA Drunken Boat). A recipient of fellowships from Banff Center and BC Arts Council, her poems can be read in Arc Poetry Magazine, Beloit Poetry Journal, The Fiddlehead, Prism international, and Vallum: Contemporary Poetry, among others.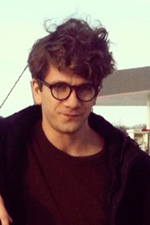 Nicholas Hauck
Founder, Advisory Board, Managing Editor

Nick lives in Toronto, ON, where he teaches French literature and language at the University of Toronto and Brock University while completing a PhD on 20th century French poetry and poetics at U of T. His poetry, essays, and translations have been featured in publications such as CV2, Spirale, Music & Literature, and Chiasma; his book-length creative essay on Walter Benjamin was published in 2015 (Les Éditions Sémapohre). He is also a co-editor for Modern Horizons Journal. Among other obsessions, Nick is increasingly interested in the different forms of community made possible by poetry in translation and poetry as translation.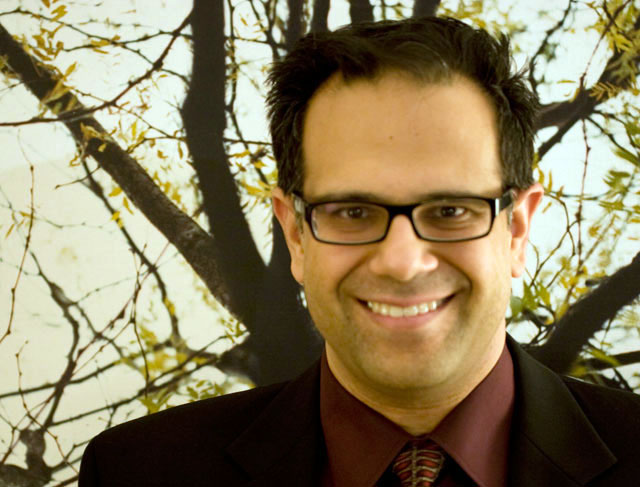 Ram Randhawa
Editorial Board, IT Manager
Ram lives in Vancouver, where he enjoys playing with words and with technology. He is intrigued by language and by the tools we use to connect with one another and with ourselves. He is currently working on developing his poetic voice.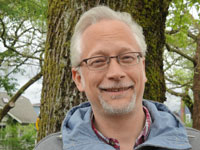 Mark Hoadley
Editorial Board
Mark writes about food, robots, animals, forks, spoons, life and death. His recent work has appeared in Tin House's Open Bar, Word Riot and KYSO Flash. He lives by a forest in Vancouver with his wife Sarah.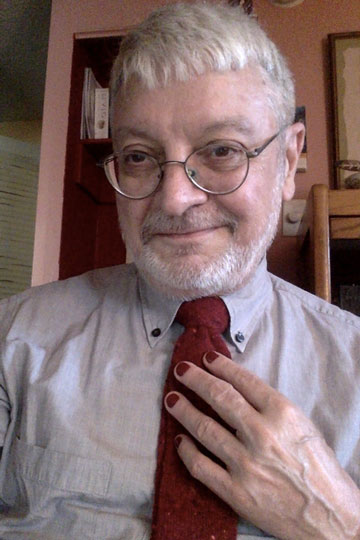 Richard Bisson
Editorial Board
Richard Bisson received his education in French, then worked at a major airline, travelling the world probing art galleries throughout. After further study at Goethe-Instituts in Germany, he became fluent in German, was a court interpreter in French and English in Vancouver, Canada, where he now resides. His knowledge of poetry extends from Homer to our century. Read his blog at richibi.wordpress.com.
Editorial Intern
Zoe Dagneault (2017)

Social Media
Moss Whelan
Raoul Fernandes

Brief History
Before there was The Maynard, there was a group of undergraduate students (Nicholas Hauck, Moss Whelan, et alia) and their teacher, Jami Macarty, studying the New York School of poets at Simon Fraser University (SFU) in Vancouver, BC. Inspired by the artistic community crafted by Ashbery, Koch, O'Hara, Schuyler, et al., students and teacher launched collaborations to transcend the classroom.
The Maynard, founded in 2008, is an extension of that inspired community. Jami Macarty provided direction, concept, and advice. Nicholas Hauck chose the name, format, and edited the journal for the next three years.
In 2011, Nick went to Paris on a Social Sciences and Humanities Research Council (SSHRC) fellowship, leaving Jami with the site keys. She enlisted Moss Whelan, who put out the 2012 issue, revamped the site, and introduced the orange (!).
When Nick returned in 2013, Jami and he asked themselves and others whether The Maynard could and should be sustained. This inquiry prompted the formation of advisory and editorial boards to breathe new life into The Maynard. As of 2017, The Maynard's team is comprised of poetry students with whom Jami's been lucky enough to share SFU Continuing Studies courses. Ram Randhawa and Mark Hoadley, who co-edited five issues (fall 2013 to spring 2016) with Raoul Fernandes—now on the social media team with 2012 editor Moss Whelan—are joined by Richard Bisson and Zoe Dagneault (editorial intern).
We welcome your participation. Viva The Maynard!